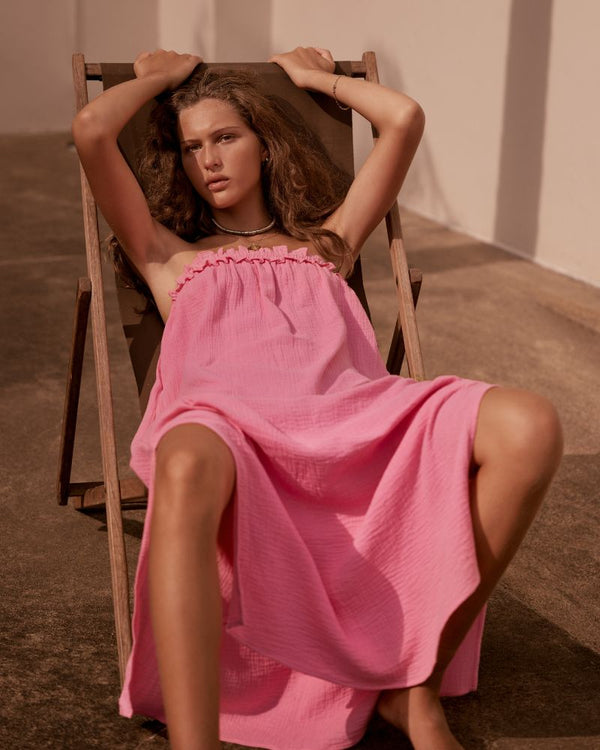 Introducing Resort 23
Bird and Knoll's Resort 23 collection celebrates the return to romantic holiday wardrobes. Fantasies of summer getaways; beachside vacations, languid lunches,  exploring sleepy towns and seaside villages inspire the colour palette, silhouettes and details. You can practically taste the lust for travel with the bright and confident colours of candy floss pink, summer sky blue, bougainvillea red and citrus orange rendered in the brand's signature crisp cotton poplins, dreamy cotton silks and essential tumbled cottons. Bold prints take inspiration from the rippling water shapes and sublime light of sunrise and dusk vacation swims. 
Bird & Knoll offer the type of pieces that thrive in the reality of our lives – pieces that can just as easily be worn on an escape to the Amalfi Coast as they can be worn to a long lunch with friends. Offering an irresistible and effortless allure that strikes a perfect balance between ease and elegance.