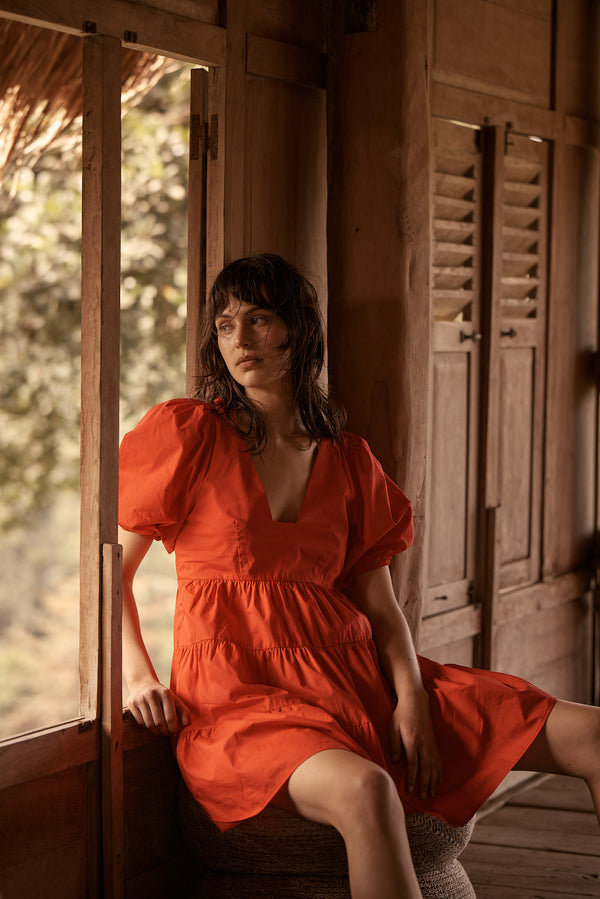 Introducing Spring Summer 23
This season, Bird & Knoll focusses once again on the beauty of silhouettes, exploring unexpected shapes and necklines in new minimal and maximal ways while also giving a nostalgic nod to the 90's appeal of seductive strapless dresses and vibrant rainbow brights. Liberated and at ease, the collection is fun and feel-good, a get-away wardrobe designed to take advantage of island breezes with billowing skirts, open backs, shoe-string straps and effortless tops.
Natural fibres in bright tropical shades and bespoke prints interact with the light to imbue the pieces with an exotic vibe – a laissez-faire attitude of flirty, uncomplicated wearability with something for everyone. Maxi dresses with big resort energy and versatile matching sets offer easy holiday packing, while stripes make a nostalgic return in a delicate and textured voile reminiscent of bygone summer holidays.
This is a collection created by women for women with a light touch, never complicating or restricting and yet contouring the body without being overly revealing. A collection for the woman who wants to dress up with the air of dressing down, Bird and Knoll's SS23 is resort-wear with just the right blend of fashion and wearability.